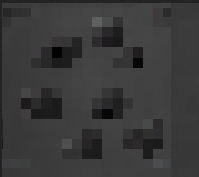 Coal is an Ore located in the Stone section of the world.
Where Its Found
Edit
It is typically found close to surface and is fairly common.
It is used as fuel for the Furnace and needed to create a Steel Ingot. When mined this block yields 3 pieces of Coal.
Coal is the only Ore that becomes rarer as the depth increases.